Our Gift Shops
From seeds to trees, garden gifts to garden soil, the latest gadgets to collectible antiques, we have it all at Cambria Nursery and Florist!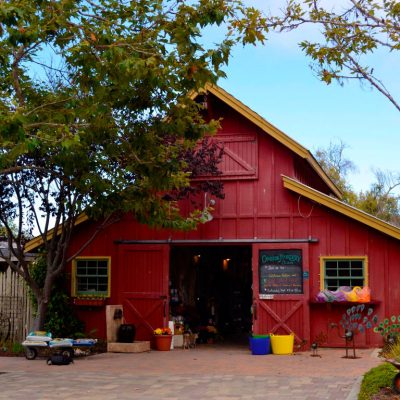 The Barn
The Barn welcomes visitors to Cambria Nursery and Florist with gardening gadgets, eclectic gifts, decorative garden pots, seeds and house plants. Here you'll find some of our favorite, easy to care for indoor plants that make the perfect gift such as African Violets, Begonias and ferns. The Barn is also home to our plant information library, home hardware selection and the place where you can always find a staff member to assist you.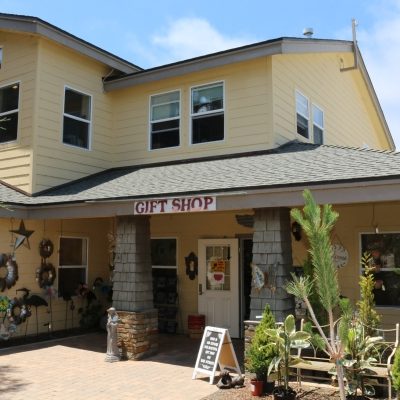 Yellow House Gift & Antique Shop
Our Yellow House Gift & Antique Shop offers unique decor and gifts – perfect for your home or as a special gift for the person that seems to have everything. Each room of the Yellow House strikes a distinct theme ranging from contemporary and shabby chic to complete holiday displays and everything in between!
Items in the Yellow House include indoor and patio furniture, lighting, house plants, dishes, glassware, paintings, vases, kitchen utensils, craftsman cottages and collectible toys. We feature a wonderful arrangement of Department 56 and Byers' Choice giftware and collectibles. In the hallway, you'll find The Library with a comprehensive selection of gardening and cooking books. Explore all of the rooms and you're sure to find something you just can't live without.
Surrounding the Yellow House, you'll find our fantastic pottery selection alongside the soil and amendment area with outdoor tables and benches, fountains, garden art and garden gifts adorning the way.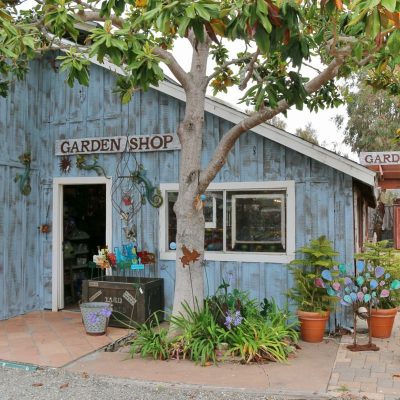 Garden Shop
Our Garden Shop offers creative garden-themed gifts for your home and garden. Take a stroll through
our seed collection, indoor house plants, decorative items, wine-barrel furniture, paintings, bird feeders, birdhouses and decorative birdcages, vases, lotions, and soaps. The miniature collection is ever expanding and our Fairy Gardens miniatures are an absolute treat. The Garden Shop is also where you can find our Children's Gardening Section!