Welcome to Cambria Nursery and Florist
February 14th
Make this Valentine's Day EXTRA special for your special someone. Gift them a beautiful bouquet customized to their amazing personality! We will even deliver the arrangement for FREE to local hotels.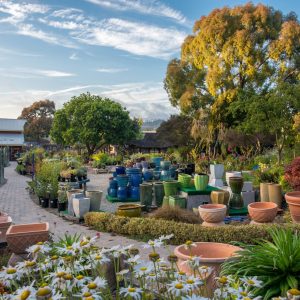 Full-Time Retail & Florist Positions
Email your resume to ElizabethT@moonstonehotels.com or click the link for more information.
Cambria's premiere nursery
Our nursery offers a complete selection of seasonal and indoor plants and flowers, as well as garden pots and decorative objects for your outdoor garden. Our staff is excited to share their garden and landscape knowledge with you!
Professional floral design
Our Florist Shop specializes in arrangements for any event or special occasion. Our staff are excited to help you bring your vision to life!