Welcome to Cambria Nursery and Florist Open daily, 9am-5pm
At the nursery, you are not only our customers, you are our family! While we always strive to maintain the highest standards when it comes to cleaning and maintaining our facility, we're taking it even further in response to COVID-19, by increasing the frequency of our cleanings in all areas.
We hope to see you soon!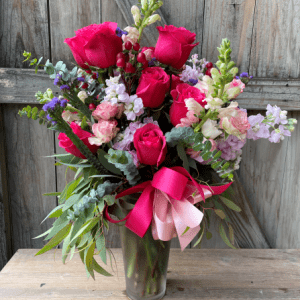 We use seasonal flowers to create the perfect bouquet for special holidays like Christmas, Valentine's Day, Mother's Day & more!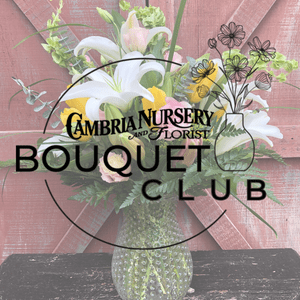 Bouquet Club
A floral arrangement subscription service so locals can enjoy arrangements delivered to their door!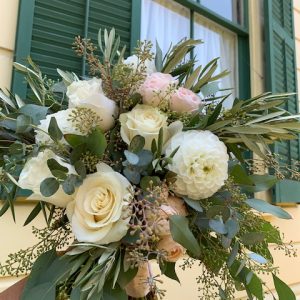 Let our fantastic floral team customize your dream wedding flower arrangements. You won't find another wedding florist quite like us!
Yoga at the Nursery
Outdoor yoga class in the Nursery's peaceful garden area
Every 2nd and 4th Saturday | 9:15-10:15am | $20/person
Grab a yoga mat and join us for a relaxing yoga class at the Cambria Nursery and Florist! Taught by experienced instructor Rebecca Belsanti, you'll build flexibility, balance, and strength. All skill levels are welcome!
Cambria's premier nursery
Our nursery offers a complete selection of seasonal and indoor plants and flowers, as well as garden pots and decorative objects for your outdoor garden. Our staff is excited to share their garden and landscape knowledge with you!
Professional floral design
Our Florist Shop specializes in arrangements for any event or special occasion. Our staff is excited to help bring your vision to life!
The Sprout Newsletter Sign-Up
Subscribe to The Sprout, our monthly e-mail newsletter, to be the first to know about upcoming promotions, events, webinars, and more!