Welcome to Cambria Nursery and Florist
We are sure that you are aware of the circumstances surrounding COVID-19 and how it is affecting not only our city, but the entire world. In the wake of this crisis, the team at Cambria Nursery & Florist wants to offer you all of our love and support in this scary, confusing time. We hope that you have not been affected personally by this pandemic and are healthy and safe! Your health and safety is always our number on priority. At the nursery, you are not only our customers, you are our family! While we always strive to maintain the highest standards when it comes to cleaning and maintaining our facility, we're taking it even further by increasing the frequency of our cleanings in all areas of the nursery. We also offer local delivery for a flat rate of $10 as well as curbside pickup for those who would prefer not to browse.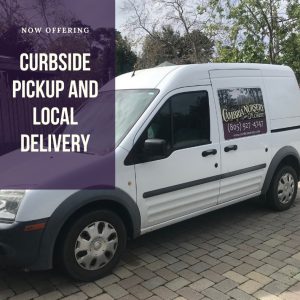 We offer local delivery in the 93428 zip code for a flat rate of $10 (Christmas Tree Delivery $20). We also offer curbside pickup. Just give us a call at (805) 927-4747 to inquire about inventory and place your order!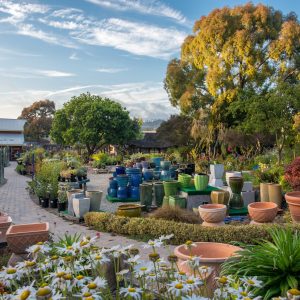 We've moved our weekly webinars over to Youtube! Subscribe to our channel for weekly gardening content ranging from simple, easy DIY projects, plant care tips & tricks from professional horticulturists, and so much more. Our webinars are also available on our Instagram and Facebook pages so be sure to follow us wherever you prefer viewing videos.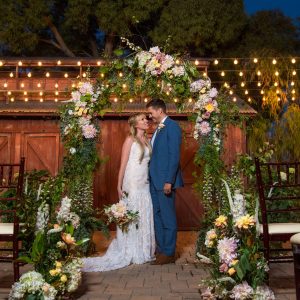 Our lush, quaint nursery is the perfect backdrop for a Central Coast wedding. Start planning your special day with our amazing events team!
Check Out Our Newest Webinar!
DIY: FAIRY GARDENS | Create a Magical World to Display in Your Garden | Family-Friendly Project
Cambria's premiere nursery
Our nursery offers a complete selection of seasonal and indoor plants and flowers, as well as garden pots and decorative objects for your outdoor garden. Our staff is excited to share their garden and landscape knowledge with you!
Professional floral design
Our Florist Shop specializes in arrangements for any event or special occasion. Our staff are excited to help you bring your vision to life!