Pilates in the Garden 
When: Sat, 9/25/21, 10:30-11:15am
Cost: $15/person
All class participants will receive a 20% off coupon good for one item at the Nursery! Restrictions apply.
This is a Pilates mat class that builds core strength, balance, flexibility, and whole-body movement. Beginners and older adults are welcome; modifications will be offered for common conditions of older adults (eg, osteoporosis and arthritis).
What you will need: 
Please bring a Yoga mat, 1-2 towels, and a Yoga strap (or cloth belt).
We have limited supplies to loan to students. Yoga mat rental is $5 each. Mats are sanitized after each class.
Your Teacher:
Rebecca Belsanti has a lifelong passion for wellness, prevention, and physical fitness.
Her careers include professional dancer (including 2 yrs working with Prince), Occupational Therapist for 15+ yrs in adult rehabilitation, and Yoga and Pilates instructor with certifications in each practice.  She has taught Yoga and Pilates classes both in hospital settings and at Pilates and yoga studios.  Due to the pandemic, she currently teaches on-line and in outdoor venues.  Rebecca has recently moved to her dream home in Cambria and is ready to share her passion for wellness with you.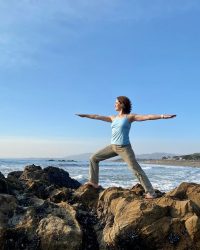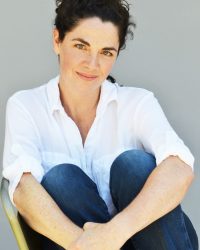 For more information and to sign up for the class, please visit: https://app.acuityscheduling.com/schedule.php?owner=18217589&appointmentType=25775651