Yoga in the Garden 
When: Sat, 8/28/21, 9:30-10:30am
Cost: $15/person
All class participants will receive a 20% off coupon good for one item at the Nursery! Restrictions apply.
(Please bring your own mat if you have one. If not, we can provide one.)
Come join us at Cambria Nursery & Florist for a Yoga class in the garden followed by ergonomic tips for gardeners.
Gardening is a wonderful hobby that reduces stress and brings us joy.  Due to its physical nature, it also requires balance, flexibility, and strength.  Practicing Yoga and Pilates can improve all of these physical qualities.  In addition, using good body mechanics during gardening can prevent injuries and keep us gardening for years to come!

Your Teacher:
Rebecca Belsanti has a lifelong passion for wellness, prevention, and physical fitness.
Her careers include professional dancer (including 2 yrs working with Prince), Occupational Therapist for 15+ yrs in adult rehabilitation, and Yoga and Pilates instructor with certifications in each practice.  She has taught Yoga and Pilates classes both in hospital settings and at Pilates and yoga studios.  Due to the pandemic, she currently teaches on-line and in outdoor venues.  Rebecca has recently moved to her dream home in Cambria and is ready to share her passion for wellness with you.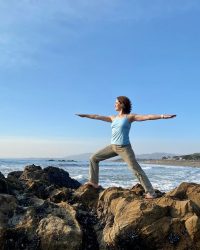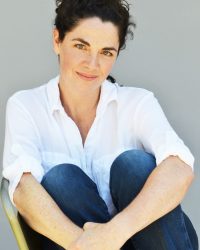 For more information and to sign up for the class, please visit: https://app.acuityscheduling.com/schedule.php?owner=18217589&appointmentType=24822318