Upcoming Events & Workshops
Cambria Nursery and Florist host a variety of events for you to enjoy! From holiday wreath workshops to yoga classes in our tranquil garden area, attending an event, whether by yourself or with a group of friends, is a great way to create memories on the Central Coast.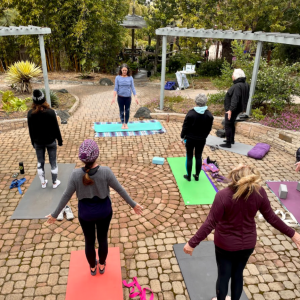 Grab a yoga mat and join us for a relaxing yoga class at the Nursery! Taught by experienced instructor Rebecca Belsanti, you'll build flexibility, balance, and strength. All skill levels are welcome! Includes a 20% off coupon to the Nursery.
The Sprout Newsletter Sign-Up
Subscribe to The Sprout, our monthly e-mail newsletter, to be the first to know about upcoming promotions, events, webinars, and more!