Embrace the Season: Experience the Magic of Fresh Cut Christmas Trees at Cambria Nursery and Florist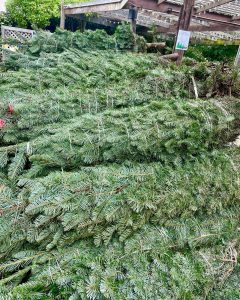 As the holiday season approaches, there's nothing quite like the warm and festive atmosphere created by the presence of a beautifully adorned Christmas tree. At Cambria Nursery and Florist, the tradition of offering fresh-cut Christmas trees is a cherished one, bringing joy and a touch of nature into the heart of your home.
Stepping into Cambria Nursery and Florist during the holiday season is like entering a winter wonderland. The scent of fresh pine fills the air as you explore rows of meticulously selected Christmas trees, each one a unique symbol of the season's magic. From classic Douglas Firs to aromatic Noble Firs, the Nursery takes pride in providing a diverse selection to suit every taste and style.
Choosing a fresh-cut Christmas tree from Cambria Nursery and Florist is not just about bringing home a festive centerpiece; it's an experience that transcends the ordinary. The friendly and knowledgeable staff are ready to assist you in finding the perfect tree, offering advice on care and maintenance to ensure it stays vibrant throughout the holiday season.
Beyond the enchanting Christmas trees, Cambria Nursery and Florist offers a variety of decorations, ornaments, and festive accessories to add that extra sparkle to your holiday celebrations. From wreaths to garlands, every item is crafted with care, embodying the spirit of the season.
Make this holiday season truly memorable by bringing home a fresh-cut Christmas tree from Cambria Nursery and Florist. Embrace the magic, create lasting memories, and let the spirit of Christmas flourish in your home.